Here are the droids confirmed to get 5.0 Lollipop so far

Google officially announced Android 5.0 Lollipop recently, and while that is great news and all, unless you are among the minority that is on Nexus or Google Play edition devices, what you are really looking for is when the OEMs, or the OEM of your device at least, will be pushing the update, if at all. While we might not have exact dates yet, some of the Android OEMs have come forward and announced support for Android 5.0 Lollipop. This means the selected devices will be getting the update some time in the future. The rest of them will either never get the update or haven't been confirmed yet. So here's a list of Android devices that we know of so far that will get the Android 5.0 Lollipop update in future. Currently the list only includes Motorola, HTC, Sony, NVIDIA, and of course Google. Samsung, LG and others are yet to announce their plans for Lollipop update. Of course, more names will be added to the list in future and we'll try and keep it updated.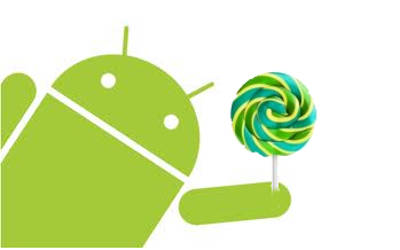 Google
Nexus 4
Nexus 5
Nexus 7 (2012)
Nexus 7 (2013)
Nexus 10
HTC One (M7)
HTC One (M8)
Samsung Galaxy S4
Moto G
Sony Z Ultra
LG G Pad 8.3
Micromax Canvas A1
Spice Dream UNO
Karbonn Sparkle V
Motorola
Moto X
Moto X 2nd Gen.
Moto G
Moto G 4G LTE
Moto G 2nd Gen.
Moto E
Droid Ultra
Droid Maxx
Droid Mini
Sony
Xperia Z
Xperia ZL
Xperia ZR
Xperia Z1
Xperia Z1s
Xperia Z Ultra
Xperia Z1 Compact
Xperia Z2
Xperia Z2 Tablet
Xperia Z3
Xperia Z3v
Xperia Z3 Compact
Xperia Z3 Tablet Compact
HTC
One (M7)
One (M8)
One mini
One mini 2
NVIDIA
SHIELD Tablet
OnePlus
OnePlus One
_________________
Avoid Receiving WARNINGS And Getting BANNED!
* Read All Forum Rules!
* Use Search Before You Post!
* Make Sure You're Posting In The Right Section!
* Don't Post Live Links Or Passwords That Are Links!
* Don't Double Post, Always Follow The Topics!
* Don't Disrespect Other Members Or Use Rude Words!
* Don't Spam!
---
Permissions in this forum:
You
cannot
reply to topics in this forum